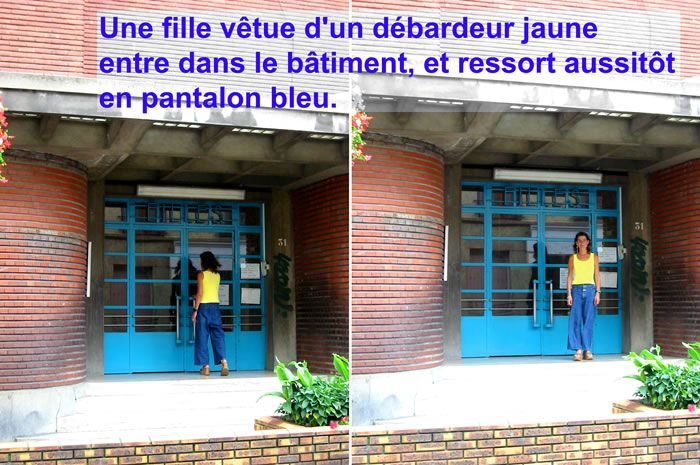 A show where no-one is quite sure whether what can be seen here is part of it, or if what can be heard over there is not.
What is happening here and now?
In order to answer that never ending question, we endeavour to describe the things that happen in the room. But it would be impossible to recount everything that happens in a particular place and time. Consequently, we omit, voluntarily or not, a lot of informations.
Duration : 1h
Creation date : 03/2003
With :
Pascale MURTIN
Bettina ATALA
François HIFFLER
Coproduced by GRAND MAGASIN, Centre Pompidou's Live Entertainment Unit - Paris.
With the help of TNT / Manufacture de chaussures - Bordeaux.